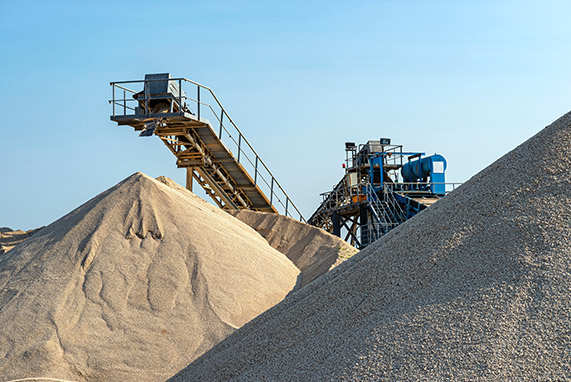 Industrial vacuuming for cement industries
Cement processing produces and releases significant amounts of fine hazardous dust. This hazardous dust settles on all the system surfaces, posing a significant risk for operator health and causing problems for production quality, including:
MHV series industrial vacuum cleaners are the perfect solution to prevent these issues. They are designed both to resolve the problem of dust build-up in cement industries and for heavy, continuous use.
General cleaning in cement industries
Persistent cement dust build-up on floors, walkways, and machinery is a safety hazard, as well as a maintenance problem. Operators who are exposed to toxic dust on a regular basis have serious respiratory problems as a result of these build-ups.
To prevent these problems, the systems must be cleaned thoroughly and continuously with a high-performance MHV vacuum cleaner.
Whatever the manufacturing field, this guarantees a safe workplace, maximum productivity, and protection.
Recommended for this application
Materials transferred between processing areas via bucket elevators and conveyor belts spill constantly during handling, building up on the floor or at the bottom of the elevators.
This dust creates:
It is important to use a specific vacuum system to constantly clean the areas beneath the conveyor belts to facilitate proper workflow and prevent problems in the conveyor system. Cleaning the trench is also essential in order to keep the system in constant operation.
Rotary kilns are used in cement industries to burn a variety of alternative fuels, including:
These elements are applied to cement at a rate of about 15% to save on fuel and get rid of potentially hazardous waste that is burnt at high temperatures.
Alternative fuels are kept in special buildings with an overhead traveling crane and a clamp per product.
To prevent potential fires and keep the rails of the overhead traveling crane residue-free, these storage buildings must be cleaned regularly. A suction system with lobed pump in the ATEX-certified version is the perfect method.
Rotopack rotary packing devices, used in packaging facilities, are another source of dust. Bags are packed with cement in this building, then transferred to outgoing vehicles.
Cement dust spills out in large amounts while bags are packed with Rotopack, creating health issues for operators. In addition, bags that break during transport on lorries leave residue on the various conveyor belts and surroundings.
The most appropriate method to continuously remove large amounts of dust is a powerful vacuum device that can collect all the vacuumed material to then put it back into the production cycle.
A Big Bag is then used to transport and collect all the material.
A single vacuum cleaner has several benefits: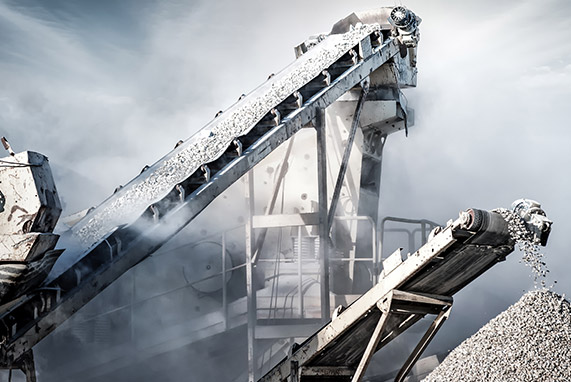 Continuous routine production maintenance is necessary to prevent future breakdowns, reduce wasted time to a minimum, and prolong component lifespan. There are several advantages to using Mastervac industrial vacuum solutions, including:
MHV range solutions consist of: a high-performance suction unit with self-cooling lobed pumps that ensure extremely high vacuum and air flow values. Various types of filters based on the requirement (the filter cleaning mechanism can be timed or semi-assisted and is carried out with a self-cleaning filter shaker or a filter-cleaning solenoid valve in the chambers).
A collection unit, consisting of a tank that can be removed and unloaded from the bottom via a lever-activated wide tilting door or a 1000-litre capacity lower hopper that can be unloaded from the bottom via a manual-command butterfly valve.
Pneumatic actuators or other types of unloading are available.
When you choose a Mastervac vacuum solution, you will be working with a specific team specialised in high vacuum solutions, who are able to tailor the solution most suited to every manufacturing environment.