Vacuum solutions for steelworks
Steelworks are high-risk production areas, where dust is created in various processes and, if not managed continuously, leads to:
As such, steelworks must be equipped with efficient vacuuming systems like MHV line vacuum cleaners. The range is able to efficaciously and continuously extract large amounts of material without losing efficiency.
Steelworks maintenance: how is it done safely?
The various steps in a steelworks' production phase require continuous maintenance to prevent problems that could cause undesired interruptions in production.
The most critical steps to keep an eye on are the following: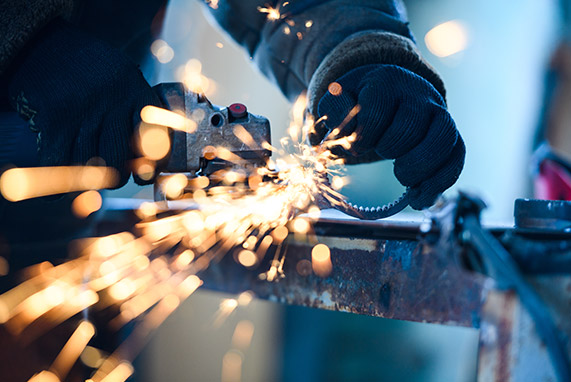 Recommended for this application
Cleaning the overhead traveling crane
The fusion process generates dust, which settles on the tracks and walkways of the overhead traveling crane that feeds the electric arc furnace.
The built-up dust causes considerable handling problems, in addition to short circuits that can halt production.
A specific centralized vacuum device is the best solution to quickly and safely recuperate the waste materials.
Metal piping, a separating filter, and a high vacuum central suction unit make up the system.
Industrial vacuum cleaners with pump are extremely efficient machines that are easy to use, thanks to the forklift coupling that facilitates material disposal.
Calamine is a dense substance that forms when metal bars are cooling. It accumulates in significant amounts in rollers and under the conveyor lines that carry the finished product.
Its existence in the long term causes the systems to malfunction and increases the likelihood for them to break down.
The powerful suction units with lobed pumps absorb and deposit the calamine (adding a pneumatic transport system). This allows the device to function efficiently.
The furnace is the most important component in every foundry, as it is the core of production. The fusion method generates a lot of dust, which settles on the top of the furnace. These materials are normally extracted by hand, which extends the time it takes to switch off the furnace. Instead, using industrial vacuum cleaners equipped with lobed pumps: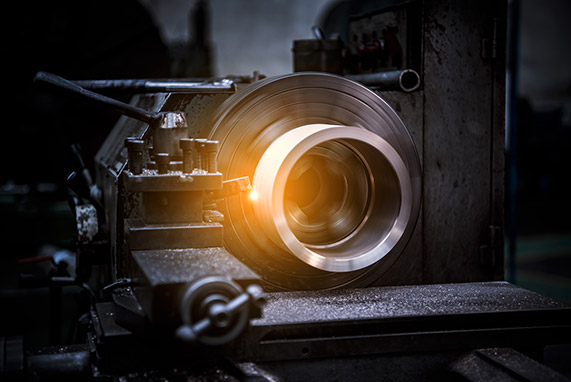 Continuous routine production maintenance is necessary to prevent future breakdowns, reduce wasted time to a minimum, and prolong component lifespan. There are several advantages to using Mastervac industrial vacuum solutions, including:
MHV range solutions consist of a high-performance suction unit with self-cooling lobed pumps that ensure extremely high vacuum and air flow values
Various types of filters based on the requirement (the filter cleaning mechanism can be timed or semi-assisted and is carried out with a self-cleaning filter shaker or a filter-cleaning solenoid valve in the chambers).
A collection unit, consisting of a tank that can be removed and unloaded from the bottom via a lever-activated wide tilting door or a 1000-litre capacity lower hopper that can be unloaded from the bottom via a manual-command butterfly valve.
Pneumatic actuators or other types of unloading are available.
When you choose a Mastervac vacuum solution, you will be working with a specific team specialised in high vacuum solutions, who are able to tailor the solution most suited to every manufacturing environment.